B-Line Equine Veterinary Services is a mobile veterinary practice committed to serving the horse farms of Acadiana, large or small.

---
The Veterinarians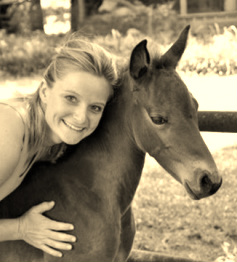 Brendt Bonura, DVM
Dr. Brendt graduated from LSU School of Veterinary Medicine in May 2011. She was raised on a small farm in Sunset, Louisiana, where her family raised Thoroughbreds & Quarter Horses.
Having finally returned to Cajun Country after a long absence, which started with boarding school in Switzerland when she was 15, to her equine veterinary internship in Australia in the fall of 2011, Dr. Brendt has been practicing in the Acadiana region for the past 5 years and is enjoying every minute of it!

In order to keep up to date on advancements in the field of Veterinary Medicine, Dr. Brendt continues her education, exceeding the state required minimum of CE hours each year.
---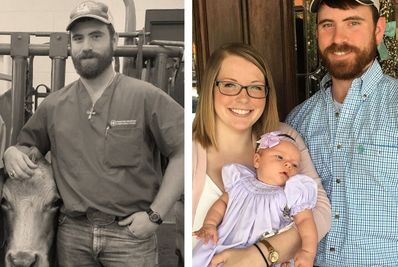 Ty Theriot, DVM
Dr. Ty Theriot was born and raised in Carencro, Louisiana, where he spent much of his time riding horses, calf roping, steer wrestling, and participating in the 4-H livestock shows. He received a Bachelor of Science degree in Animal Science from the University of Louisiana at Lafayette, prior to graduating from LSU's School of Veterinary Medicine in May 2017.

Dr. Ty's interests include equine reproduction, lameness, and cow-calf production. He is a member of the American Veterinary Medical Association, Louisiana Veterinary Medical Association, American Association of Equine Practitioners, American Association of Bovine Practitioners, and the Society for Theriogenology. During his free time, he enjoys spending time with his wife, Chynna, and daughter, Mackenzie.

---
---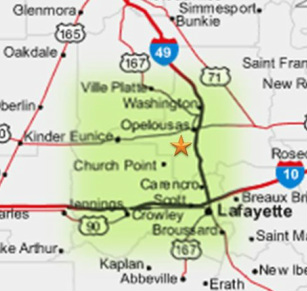 Service Coverage Area
B-Line Equine Veterinary Services is based in Sunset, Louisiana & provides comprehensive veterinary services to the horse farms of the Acadiana region. See our
SERVICES
page to find out how we can help you and your horse.
---